Nutritious and Lip-Smacking Homemade Peanut Butter!
Are you looking for a contract manufacturing partner that can make good-quality homemade peanut butter for your brand? Do you want to partner with a company that specializes in making delicious peanut butter and homemade granola bars? If yes, then you are at the right place!
Shantis is a renowned contract manufacturer of healthy and yummy peanut butter. We have immense experience in the field of healthy snacks. Our team makes creamy peanut butter, cereal bars, homemade granola bars, and many other nutrient-rich food items in our highly advanced manufacturing facility.
Why buy homemade peanut butter from Shantis?
Peanut butter fans absolutely love our lip-smacking homemade peanut butter! Here's why: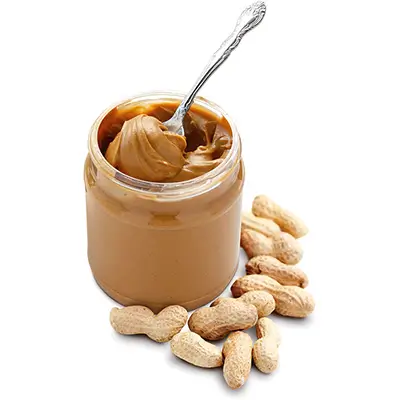 Specially Chosen Peanuts
Taste and nutritional value of peanut butter largely depend on the quality of the peanuts used to make peanut butter. Therefore, we buy peanuts from selected farmers. Our team assesses the quality of the farms and the peanuts before using them to make Shanti's peanut butter.
Purity of our Homemade Peanut Butter
Shanti's is known for the high quality of its products. We make pure and nutritious peanut butter using the best quality ingredients. Our peanut butter experts use every ingredient in the right quantity to manufacture top-notch peanut butter for the consumers. If you want to supply pure, homemade peanut butter, cereal bars, cereals, homemade granola bars, or any other healthy food item, then feel free to contact our team.
Creamy and Smooth Peanut Butter
We carefully manufacture peanut butter to offer the utmost taste. The creamy and smooth texture of our peanut butter makes it even more delicious.
Reasons to choose Shanti's for contract manufacturing of peanut butter:
Cost-Effectiveness
Won't you like to partner with a company that can manufacture homemade peanut butter for you at the most competitive prices? Shanti's is a leading peanut butter contract manufacturer because we supply peanut butter at a reasonable price to our clients all around the world.
Quality and Certifications
Shanti's has acquired all the necessary certifications to make peanut butter. We have a cutting-edge manufacturing facility, equipped with international machinery. Our especially dedicated quality team makes effective strategies to check the quality of the peanut butter. We only supply good-quality peanut butter to our clients.
Packaging and Transportation
We focus on the safe packaging and transportation of peanut butter. Peanut butter jars are safely packed in our modern packaging facility.
People of all age groups all around the world enjoy our peanut butter. The demand for peanut butter is very high. Therefore, if you want to sell peanut butter under your brand name, you have a good chance of gaining success. However, competition in the peanut butter industry is also high. Hence, ensure you supply nutritious, scrumptious, and pure peanut butter to your customers so that they continue to buy from you.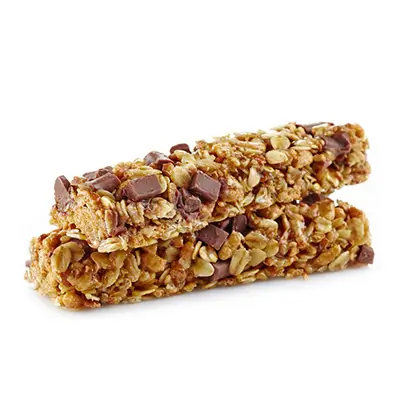 Reach out to us to know more about our energy bars, cereals, peanut butter, homemade granola bars, and all other healthy snacks.