Peanut Paste Manufacturers
Shanti's is a premium choice of many companies all around the country for contract manufacturing peanut paste. We are one of the leading peanut paste manufacturers in India. We supply peanut paste to many companies around the world as well. Shanti's peanut paste is a favorite of many peanut paste lovers because of its immaculate taste.
We are one of the most popular peanut paste exporters and peanut paste manufacturers in India because of the nutritiousness and deliciousness of Shanti's peanut paste.
Here is what makes Shanti's a prominent choice of many brands for contract manufacturing of peanut paste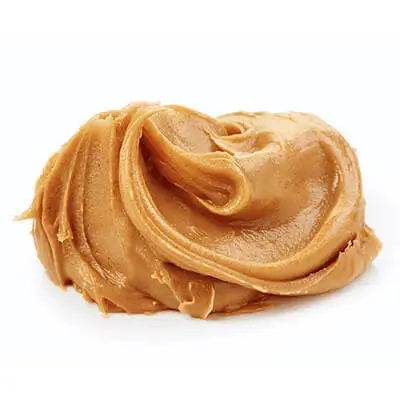 Purity of Peanut Paste
Shanti's main motive is to manufacture and supply nutritious and healthy food. Our team leaves no stone unturned to make high-quality peanut paste for our clients. We manufacture peanut paste using the best quality ingredients. Our team procures premium quality peanuts from some of the finest peanut farmers in the country. We make peanut paste using pure and natural ingredients. As one of the most trusted peanut paste manufacturers in India, we ensure that we don't use any harmful chemicals in making peanut paste.
Health Benefits of Peanut Paste
Peanut paste is not only tasty, but it is also very nutritious. It contains the immense goodness of peanuts. Our peanut paste is rich in proteins and several other nutrients. Regular consumption of peanut paste in an appropriate quantity can offer various health benefits to consumers.
Competitive Prices of Peanut Paste
If you want to buy peanut paste in large quantities and at reasonable prices, then feel free to contact our team. Shanti's offers peanut paste at the most economical prices. We can make cost-effective peanut paste private labelling plans for your business.
Partner with us for private labelling of peanut paste in India. We can cater to your specific business requirements as well. Shanti's believes in offering complete client satisfaction. Therefore, we will carefully understand your business needs to offer you a profitable peanut paste contract manufacturing plan.
Contact us to know more about the private labelling of peanut paste.