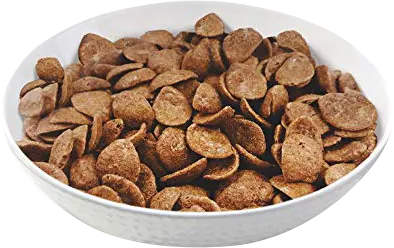 Choco Flakes Breakfast Company
At Shanti, We are not just another Choco Flakes Breakfast Company but a delicious revolution in the world of morning meals. As a quality-focused firm, we take pride in offering a highly effective grade of Choco Flakes crafted with the utmost care and precision. Our commitment to excellence is evident through our Halal & ISO certifications, ensuring you receive only the finest products at reasonable prices. Join us in the perfect blend of health, flavor, and excellence. Start your day with a crunch of happiness – your taste buds will thank you.
Choco Flakes Suppliers India
Indulge in the goodness of Shanti's Choco Flakes. It is a blend of health and flavor. These scoop-shaped delights are a treat for your taste buds and your well-being. Packed with essential micro and macronutrients, our chocolate-flavored Choco Flakes boost immunity while delivering energy. Ideal for kids and adults alike, enjoy them with milk, crème, yogurt, or as an ice cream topping.
Available Pack Sizes: Box - 250g | 375g, Pouch - 12g | 27g | 250g | 1.2kg
Why Choose Shanti Choco Flakes Manufacturers India?
Are you looking for a healthier way to start your day without sacrificing taste? Look no further. In today's health-conscious world, finding delectable snacks that align with your dietary goals is challenging. But worry not – our Choco flakes are a testament to the fact that you can have your cake and eat it too. We are the renowned Choco flakes manufacturers in India, Crafting it from pure, natural ingredients, each bite of our light and airy flakes tantalizes your taste buds with a heavenly blend of fresh vanilla and rich, creamy filling.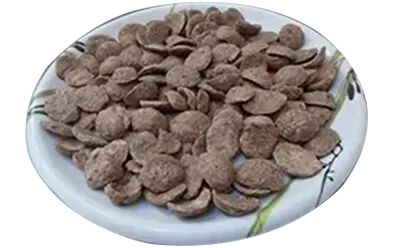 No Maida, No Preservatives – Only Goodness
We Bid farewell to processed additives. Our Choco fills make for a wholesome and healthy choice, devoid of harmful Maida and artificial preservatives. We understand how important is to nourish your body with the right ingredients. Our Choco Flakes are a guilt-free delight you can savor.
Our Legacy and Expertise
With over three decades of experience, Shanti Choco Flakes Breakfast Company has been a pioneer in the cereals breakfast industry since 1987. Our journey has been by innovation, expansion, and unwavering commitment. Our wide gamut of Flakes Products, Oats Cereals, Muesli Oats, and Corn Flakes Cereals stand testament to our dedication to high nutrition value and extended shelf life.
Driven by Taste, Guided by Nutrition
We firmly believe that taste and nutrition go hand in hand. Our brand is at the forefront of producing quality products that not only tantalize your taste buds but also contribute to your overall well-being. With 36 years of operations, we have harnessed a wealth of experience, continuously improving and diversifying our offerings to stay aligned with market trends and customer preferences.
Innovation through Research
Our dedicated R&D team works tirelessly around the clock, tirelessly exploring new avenues to enhance customer satisfaction. Their ceaseless efforts ensure to infuse quality into each batch of our Choco flakes.
Crafted in the Heart of Excellence
Our state-of-the-art manufacturing unit is in Rajkot, a thriving trade zone in India. From here, we bring you products that complement all sectors of the food industry, enriching your meals with taste and wholesomeness.
Choco Flakes Exporters India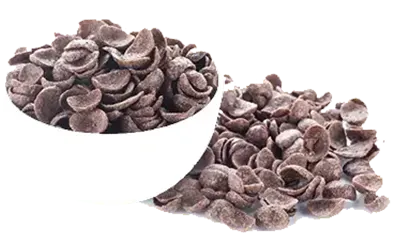 Discover the Delight of Choco Flakes – A Nutrient-Packed Indulgence
Shanti Foods is a leading Choco Flakes exporter in India dedicated to helping consumers experience the irresistible allure of Choco Flakes, a symphony of cocoa, wheat flour, and malt extracts harmoniously blended to create a wholesome and delectable cereal. Enriched with essential vitamins and minerals, it is a delicious breakfast choice. Every bite is a testimony to our commitment to premium quality.
Crafted With Care
Our Choco Flakes are meticulously made from high-quality ingredients, ensuring a taste that delights with every spoonful.
Quick and Delicious
With our Choco Flakes, a nourishing meal is just moments away. Combine a bowlful of these delectable flakes with milk, nuts, and fruits of your preference, and enjoy a satisfying treat anytime, anywhere.
Sealed Freshness
Packaged in a resealable pouch, our Choco Flakes maintain their freshness and flavor, making storage a breeze.
Healthful Whole Wheat
Made using premium whole wheat, our Choco Flakes offer a healthier cereal option that contributes to your well-being.
Balanced Nutrition
Zero Maida, low-glycemic index, and low-fat – We craft Choco Flakes thoughtfully to support better blood sugar control and weight management.
Pure and Safe
It is free from preservatives, artificial colors, and flavors. Our Choco Flakes are a natural and safe choice for your family's nutritional needs.
Fiber-Rich Delight
The cereal is a Pack with dietary fiber that promotes healthy digestion and nurtures gut health for overall wellness.
Protein-Powered
Experience the benefits of high protein content, which keeps you fuller for longer, aids muscle growth and repair, and revs up your metabolism.
Crunchy Delight
Our Choco Flakes offer a satisfying crunch that complements the irresistible Choco flavor, making it an ideal snack or breakfast option for individuals of all ages.
Private Label Choco Flakes India
Elevate your brand with our exquisite Private Label Choco Flakes, crafted in India. Deliver delectable indulgence under your label, a perfect blend of taste and quality.
Discover Our Products Variants
Choco Pops: A Chocolate-Infused Nutrient Boost
Discover Shanti's Choco Pops – a chocolate-flavored cereal that embodies nourishment and delight. It is a pack with the goodness of chocolate. This breakfast marvel caters to all ages. Savor the rich taste while fuelling your body with essential nutrients for optimal growth. With its high fiber content, Choco Pops contribute to a balanced diet, ensuring your health remains intact.
Available Pack Size: 125g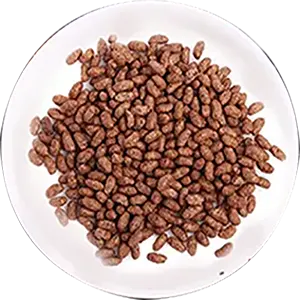 Choco Moon & Sparkles: Wholesome Delights for Breakfast and Beyond
Shanti's Choco Moon & Sparkles are the perfect companions for breakfast, snack time, or any hour of the day. We craft it from whole-grain goodness. This product is a blend of wheat flour, sugar, cocoa solids, malt extract, and salt, resulting in a delightful chocolaty experience. Embrace the versatility of this treat – enjoy it with or without milk, and relish the goodness of wheat in every bite.
Available Size: 250g