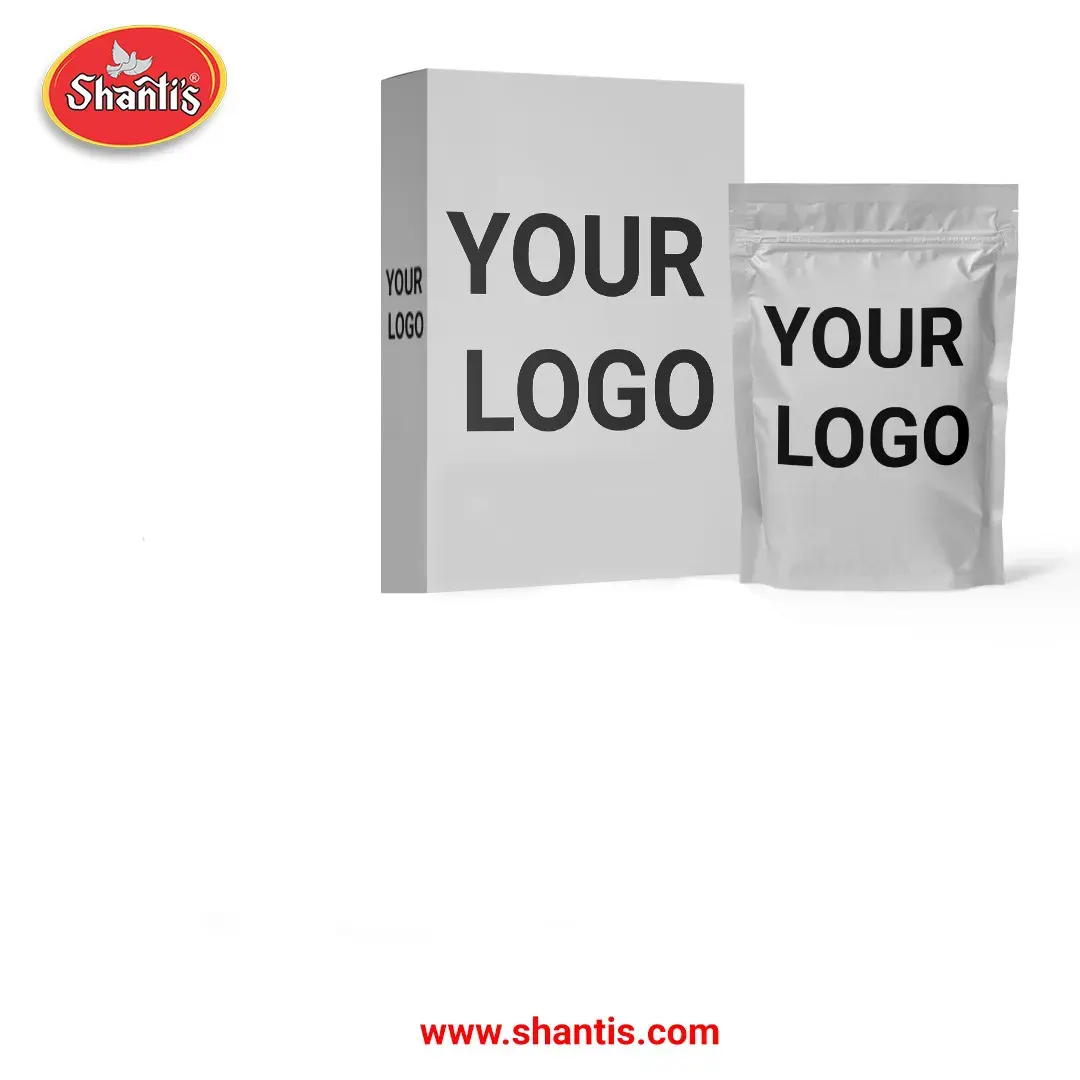 Private Label Muesli Suppliers
Pioneering Your Breakfast Revolution
Welcome to Shanti Foodchem Pvt Ltd, a trailblazing force in private-label muesli solutions. With a dedication to innovation, quality, and taste, we bring your muesli dreams to life, turning them into a tangible reality that sets your brand apart in the competitive market.
At SHANTIs, we redefine the landscape of contract manufacturing. Our offerings encompass an extensive array of raw materials, each sourced and selected with unparalleled excellence. Our commitment to diversity ensures that we provide you with a broad spectrum of choices, enabling you to craft a muesli product that resonates with your brand's identity.
Craft Your Brand Signature with Private Label Muesli Suppliers
Shanti Foodchem Pvt Ltd is the trusted manufacturing partner for distinguished store brands and forward-thinking retail giants worldwide. Your brand is unique so is our approach to private-label muesli solutions. Join us to transform your vision into reality. Our experts meticulously craft your muesli masterpiece, ensuring that every aspect, from ingredients to packaging, reflects your brand identity.
Our impressive daily production volumes and impeccable purchasing synergies enable us to provide this variety and expand our raw materials portfolio in collaboration with you. We encourage you to share your vision, whether introducing a new ingredient or enhancing an existing one.
Your success is our mission. As your private label muesli partners, we invest our expertise, passion, and unwavering dedication into every batch we produce. Witness your brand flourish under our meticulous care as we ensure that every product embodies the essence of excellence.
Your Partner in Private Label Muesli Manufacturing
Our commitment to innovation, quality, and dependability adds real, authentic value to your brand. Partnering with us means elevating your products with innovation, high performance, and an unwavering dedication to quality.
Packaging is not merely a vessel; BUT is a strategic tool that significantly influences product quality and marketing success. Our co-packing experts understand the art of packaging, and we extend our expertise to you. Electing the ideal packaging - whether stand-up pouches or boxes - we ensure that your muesli retains its freshness, flavor, and visual appeal.
As a prominent Muesli Manufacturing Company, our commitment to sustainability aligns with your brand values. We understand the crucial factors such as recyclability and barrier properties, ensuring that your muesli remains in perfect condition while contributing to a healthier planet. Beyond ingredients, beyond packaging, we redefine your breakfast experience, ensuring that every bite aligns with your commitment to health and enjoyment.
Leading Muesli Manufacturing Company
A Healthier Morning Awaits with our Muesli Breakfast Products
Shanti Muesli Manufacturing Company, nestled in the heart of Rajkot, Gujarat, offers a healthier way to start your day. At Shanti Foodchem Pvt Ltd, we are not just a Private label muesli suppliers; But the creators of culinary innovation. As your trusted partner, we offer a seamless journey from concept to creation, turning your muesli dreams into reality. Our muesli is a wholesome breakfast, merging traditional grains with modern flavors.
Experience the dawn of a new breakfast era with our Muesli Manufacturing. Our dedication to quality and taste transforms your morning routine into a celebration of health and vitality. Embrace the future of breakfast with us, where innovation and nourishment coexist harmoniously.
Diet Muesli Manufacturers
Immerse yourself in the goodness of ancient Indian grains with Diet Muesli manufacturers from Rajkot. A blend of ancient wisdom and contemporary taste, our diet muesli invigorates your senses and fuels your day. With each spoonful, make a conscious choice toward a healthier lifestyle.
We have harnessed the power of Ragi, Jowar, and Bajra – grains that have stood the test of time. Handcrafted with precision and enriched with oats, seeds, and natural sweetness, our diet muesli is a daily dose of vitality, nurturing your well-being in every spoonful.
Muesli Breakfast Products
Unlock your morning potential with Shanti Muesli Breakfast Products. Our creations are a symphony of flavors, textures, and nutrition that redefine the first meal. From the satisfying crunch to the delicate sweetness, every bite is a balance celebration of balance, a promise to kickstart your day with a smile.
Your breakfast journey is an essential part of your legacy. With Muesli Breakfast Products, indulge in a symphony of flavors and nutrients. Every spoonful reflects your commitment to wellness, creating a positive ripple effect that resonates throughout your day.
Experience a breakfast that nourishes your body and delights your senses. With Shanti Muesli Manufacturing Experts, embark on a journey of culinary excellence and well-being. Our commitment to quality translates into each wholesome bite, leaving you with a sense of satisfaction and vitality.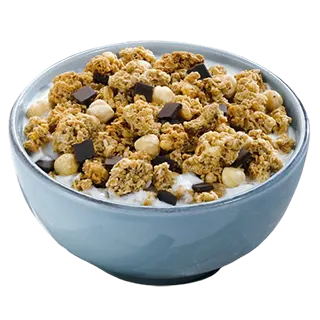 Varieties to Delight Your Palate
Immerse yourself in a nourishing mixture of roasted oats, cornflakes, and wheat flakes accompanied by softly roasted almonds and raisins. The addition of fruit crushes and natural honey creates an irresistible breakfast delight. Encounter a burst of fruitiness from succulent strawberries, delightful apples, and zesty pineapples, all enhanced by British oats and bran abundant in fiber.
Diet Crunchy Muesli
A haven for weight watchers, diabetics, and health enthusiasts! Crafted with natural grains and a touch of apple juice, it's a delightful vegan cereal that nourishes and satisfies.
Millet-Based Chocolate Muesli
A marriage of ancient grains and indulgent chocolate brings guilt-free pleasure to your mornings.
Millet Muesli with Nuts and Seeds
This muesli blend champions nutrition and taste, packed with millet, nuts, and seeds.
Mixed Fruit Muesli
A melody of gently roasted oats, corn flakes, and wheat flakes, adorned with almonds, raisins, and the lusciousness of fruit crushes and natural honey.
Strawberry Muesli
Shanti's Strawberry Muesli is a symphony of rolled oats, wheat, cornflakes, honey, and the vibrant goodness of strawberries. Enriched with vitamins, minerals, and antioxidants, it's your gateway to a nourishing and flavorsome morning. As one of the leading Diet Muesli Manufacturers, we care about your diet.