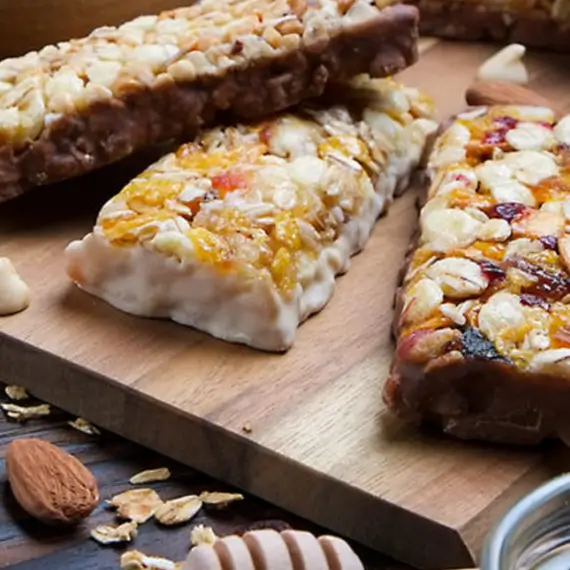 Enjoy Heart Healthy Breakfast Bars!
Health enthusiasts love to kickstart their day with a healthy breakfast, including heart-healthy breakfast bars, cereals, and much more. There are many breakfast options in the market nowadays. However, it is important to select the best bars and cereals from a renowned brand. A healthy cereal or breakfast bar contains several useful nutrients. Shanti's makes a wide range of healthy cereals and energy bars for our clients and consumers.
We make oatmeal cereals and even oatmeal breakfast bars loved by oat lovers all around the world. If you want to step into the heart-healthy breakfast industry, then feel free to contact us for contract manufacturing of cereals, healthy bars, and much more.
Here is what makes our heart healthy breakfast bars so popular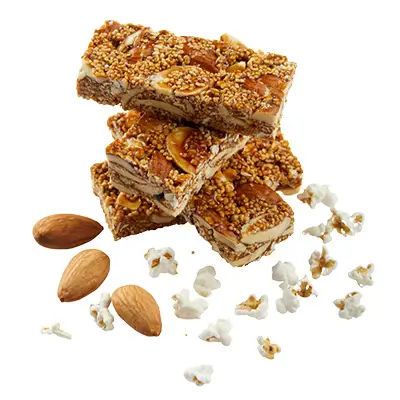 We make a variety of healthy breakfast options
One of the most prominent reasons that make Shanti's a preferred choice of many companies globally for contract manufacturing of healthy breakfast is our vast variety. We manufacture a wide variety of products, including heart healthy breakfast bars, oatmeal breakfast bars, a variety of cereals, and much more. We can manufacture a wide range of healthy breakfast options for your brand. Our team can even make specially customized products as per your company's requirement.
We use good-quality ingredients
Shanti procures high-quality ingredients from verified suppliers. We quality check all the raw materials before making healthy bars or cereals. Our team buys ingredients from certified farmers and sellers. We believe that the quality of the ingredients used to make healthy products determines the quality of the cereal or heart healthy breakfast bars.
We make delicious breakfast
Although our healthy breakfast range is packed with nutrients, we also ensure that we add all the necessary flavors to the breakfast items. We want people to enjoy our healthy bars or cereals. At the same time, they should get all the health benefits from the oatmeal breakfast bars. Our energy bars contain many interesting ingredients, like oats, cocoa, and much more.
Reasons to partner with us for contract manufacturing of healthy bars
High Demand for Heart Healthy Breakfast Bars
Energy bars are one of the most popular healthy snacking options. Therefore, there is a huge market to cater to. In fact, with more and more people becoming health conscious, the demand for healthy bars is expected to grow in the future. And it is a great idea to include our oatmeal breakfast bars in your product portfolio.
Reasonable Price of Healthy Breakfast Options
Won't you like to enjoy maximum return on your investment? If yes, then Shanti's is your perfect contract manufacturing partner. We make good-quality heart healthy breakfast items in our cutting-edge facility. However, we make sure that we sell our cereals and energy bars at competitive prices to our clients. We aim to help brands all around the world get maximum benefits by selling breakfast items manufactured by us.
Reach out to us to discuss your specific contract manufacturing requirements. We will be happy to connect with you!