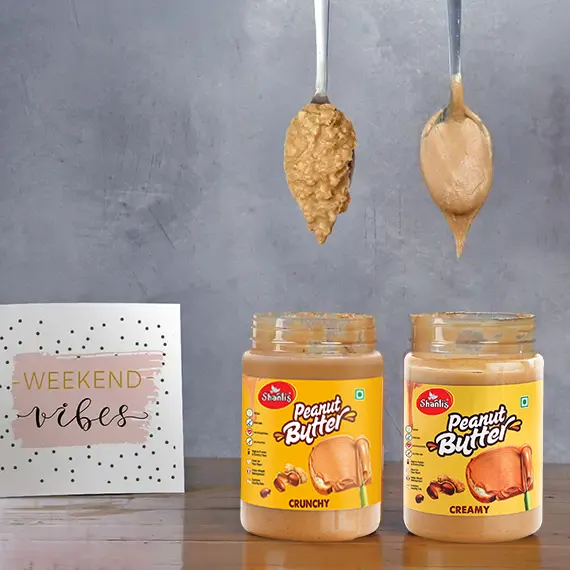 Your Perfect Choice for Peanut Butter Contract Manufacturing - Shanti's!
Are you looking for a peanut butter company in India that supplies pure peanut butter in India? Do you want to step into the peanut butter industry? Would you like to partner with one of the best peanut butter manufacturers for the private labelling of peanut butter? If yes, then Shanti's is the company you are looking for!
Shanti's has gained the trust of companies in the global market. And therefore, brands globally choose us over other peanut butter suppliers and peanut butter exporters. We are a trusted company for peanut butter manufacturing in India because we make non-GMO peanut butter in India.
Here is what makes us one of the best organic peanut butter manufacturers in India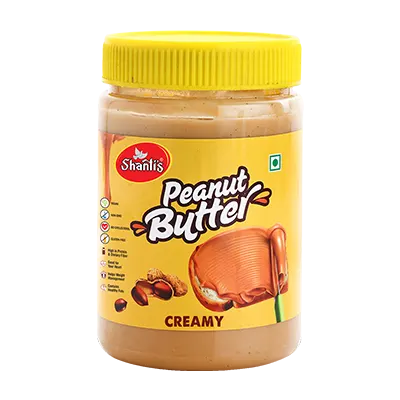 Quality of our Peanuts
The quality of the peanut butter is dependent on the quality of the ingredients used to make it. Therefore, it is very important to select top-quality peanuts to make peanut butter. Shanti's procures premium quality peanuts directly from the farmers to make our pure peanut butter in India. Our team carefully selects the farmers from whom we buy peanuts to make Shanti's finest peanut butter. We have a special quality checking process to check the quality of the peanuts as well as the peanut butter.
No Harmful Ingredients
Shanti's is a trusted company for peanut butter contract manufacturing, as we make pure peanut butter without any harmful chemicals. We aim to supply nutritious and tasty peanut butter to our clients. If you want to sell healthy peanut butter to your customers, then feel free to contact us for contract manufacturing.
Safe Packaging
Apart from making sure that we manufacture non-GMO peanut butter in India, we also make sure that we use safe packaging techniques to supply peanut butter to our clients. Our packaging team uses the latest packaging material and methods to safely pack peanut butter. Boost your revenue by selling peanut butter manufactured by Shanti's, one of the leading peanut butter exporters and peanut butter suppliers for private labelling!
Our peanut butter is reasonably priced.
We want our clients to enjoy maximum profits by selling peanut butter manufactured by us. Companies can buy pure peanut butter in India in large quantities at competitive prices from Shanti's. We can make cost-effective peanut butter contract manufacturing strategies for the success of your business!
We have a modern peanut butter manufacturing unit.
Shanti's has an in-house team of peanut butter manufacturing experts. They have designed an advanced manufacturing unit with cutting-edge technology. Our facility is capable of making good quality peanut butter in large quantities and at a quick pace. We use globally certified machines and techniques to make peanut butter.
Reach out to our team to know more about the private labelling of Shanti's peanut butter.