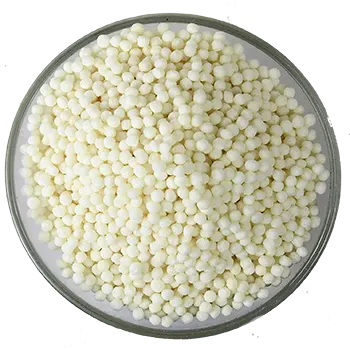 Rice Crispy Suppliers
Bringing the Crunch to Your Creations
At Shanti Foodchem Pvt Ltd, we take immense pride in being India's foremost Rice Crispy suppliers. With a legacy steeped in quality and innovation, we have been serving the market with premium rice-crispy products that tantalize taste buds and elevate culinary experiences. Our commitment to excellence drives us to create exceptional rice-crispy products that meet the requirements of various industries. Discover the essence of our offerings and the unique strengths that set us apart.
Unveiling the Art of Rice Crispy Manufacturing
Crafting Excellence in Every Crunch
We are happy to say that we are one of the trusted Rice crispy manufacturers in India. And our journey in the world of rice crispy commenced with a vision to redefine culinary possibilities. Shanti Foodchem Pvt Ltd has established itself as a beacon of quality, driven by an unwavering dedication to crafting the finest rice crispy products. Our crispy delights are born from a meticulous process that begins with selecting world-class raw materials, ensuring every bite is a symphony of flavors and textures.
Unleashing the Versatility of Rice Crispy Oval
Shanti rice crispy oval outstands as a testament to our innovation and commitment to meeting diverse culinary needs. These oval-shaped wonders are not just material but much more than that. they serve as the gateway to accessing a realm filled with texture, taste, and nutrition. Whether it is nutrition bars, cereals, or snacks, our rice crispy oval adds a touch of indulgence to every creation.
Explore Our Rice Crispy Oval Variants
Experience the Delight of Our Rice Crispy
Unveil the softness and delectable taste of rice crispy – a perfect breakfast option that fuses wholesome nutrition with irresistible flavor. Dive into a world of culinary satisfaction and elevate your mornings with Shanti Foodchem Pvt Ltd. For culinary creativity that knows no bounds, choose our rice crispy – your partner in redefining taste, texture, and nutrition.
Contact us today to explore a world of crispy possibilities.
Enhancing Delight, One Bite at a Time
Rice Crispy Oval (15 Kg Bag): Experience the delectable blend of crisped rice and sugar, masterfully crafted to add a delightful crisp to chocolates and low-moisture confectionery products.
Rice Crispy (15 Kg Bag): Discover the classic round-shaped rice crispy, perfect for infusing sweetness into sweets and other low moisture creations.
Rice Crispy Cocoa Oval: Immerse yourself in the rich cocoa flavor harmoniously blended into crisped rice and sugar, ideal for chocolates and bakery products.
Rice Crispy Cocoa (15 Kg Bag): Indulge in the timeless taste of round-shaped rice crispy enhanced with a sumptuous cocoa flavor, the perfect ingredient for granola bars and confectionery treats.
Innovating for Texture, Nutrition, and Shapes
Dive into Unmatched Culinary Creativity. At Shanti Foodchem Pvt Ltd, we take pride in offering rice-crispy products that redefine culinary landscapes:
Texture
Our rice crisps are meticulously designed to add both visual and sensory appeal, elevating products with a distinctive crispy or crunchy texture.
Nutrition
Delight in the knowledge that our rice crisps are tailor-made for special diets. Vegetarian, gluten-free, hypoallergenic, and easy to digest, they cater to diverse nutritional needs.
Shapes
Elevate your creations with our diverse range of shapes, from mini to large sizes and ovoid to spherical forms. Our rice crisps offer the versatility you need to stand out in the market.
Explore Our Signature Crispy Products
Rice crispy
Rice crispy oval
Ragi crispy
Wheat crispy plain and cocoa
Whey protein crispy
Rice crispy cocoa oval
Rice crispy cocoa
Multigrain crispy
Soy crispy
Quinoa crispy
Why Partner with Shantis - Leading Rice Crispy Manufacturers
We craft the highest quality rice crisps using top-notch ingredients.
Our rice crispy products are packed with an array of essential nutrients.
Indulge in the goodness of rice with every bite of our crispy treats.
With a rich history of exporting and supplying rice crisps, we stand as India's leading supplier, exporter, and manufacturer.
Frequently Asked Questions
1. What sets Shanti Foodchem Pvt Ltd apart as one of the prominent rice crispy suppliers?
We stand out for our unwavering commitment to crafting exceptional rice-crispy products. Our dedication to quality, innovation, and diverse product variants positions us as a premier choice in the industry.
2. How do you ensure the quality of your rice crispy products?
We meticulously select top-tier raw materials and follow stringent quality control processes to ensure that each rice crispy that leaves our facility meets the highest standards of excellence.
3. Can you explain the unique benefits of your rice crispy oval products?
Our products are distinct in their shape, texture, and versatility. They not only add a captivating crunch to your creations but also offer nutritional value, making them a perfect fit for a range of applications, from snacks to cereals.
4. What makes Shanti's rice crispy suitable for special diets?
Shanti's rice crispy is crafted with care to accommodate various dietary needs. As one of the renowned Rice crispy manufacturers, our products are vegetarian, gluten-free, and hypoallergenic, ensuring that individuals with specific dietary restrictions can enjoy them without worry.
5. How do your rice crisps contribute to culinary creativity?
Our rice crisps go beyond taste, adding texture and visual appeal to your culinary creations. With a variety of shapes and sizes, our crisps allow you to innovate and elevate your products, making them stand out in the market.
6. How can I incorporate Shanti's rice crispy into my recipes?
Our rice crispy products are incredibly versatile and can be added to a multitude of recipes. The possibilities are endless, from enhancing the texture of your confectionery products to adding a delightful crunch to your cereal.
7. Do you offer customization options for your rice crispy products?
Yes, we offer customization options for our rice-crispy products. Whether you need specific shapes, flavors, or ingredients, we can tailor our products to meet your unique requirements.
8. What is the process of placing an order for Shanti's rice crispy products?
Placing an order is simple. Reach out to our dedicated team, and we will guide you through the process, ensuring you receive the perfect rice crispy products that align with your culinary vision.