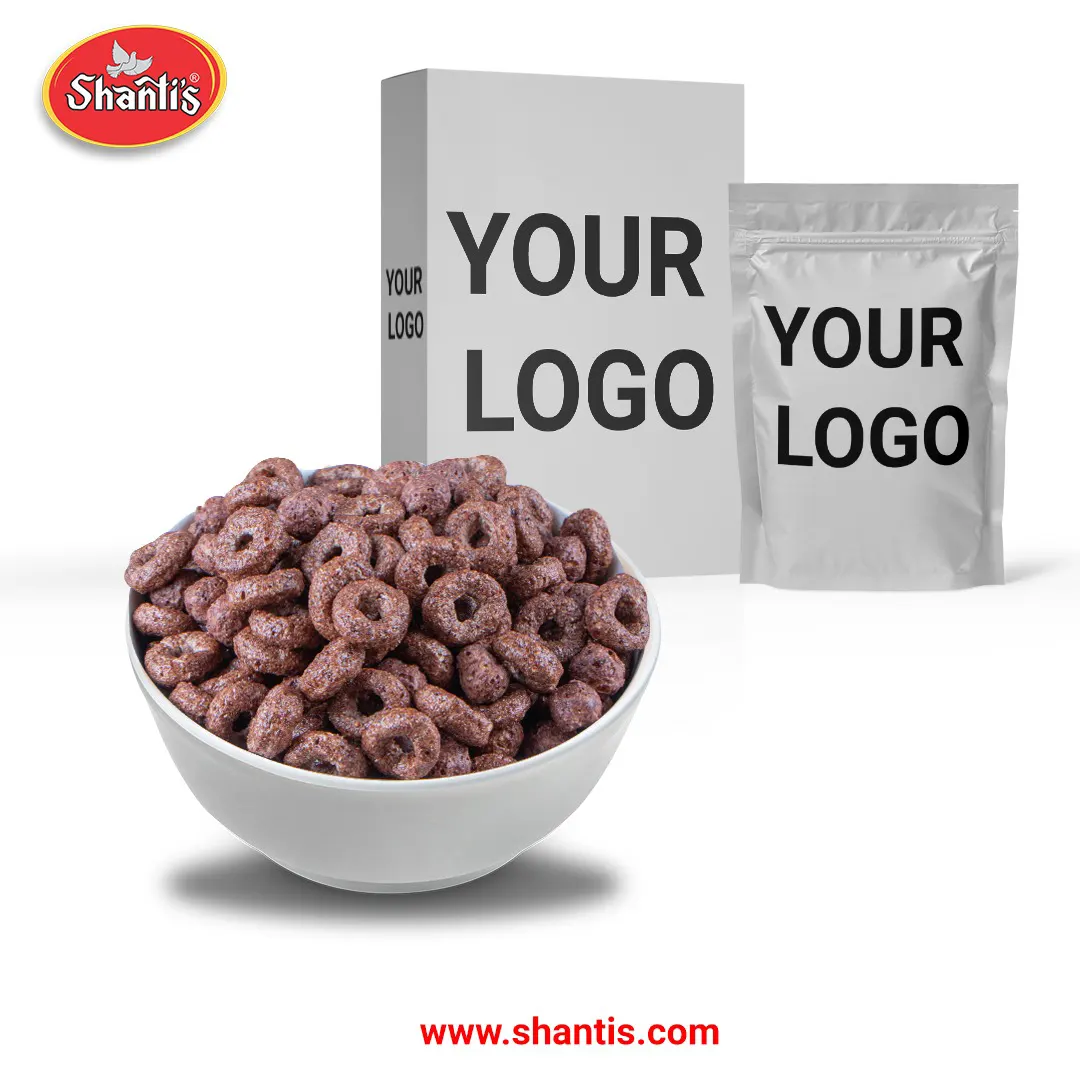 Private-Label Nutrition Bars India
Welcome to Shanti Foodchem Pvt Ltd, your strategic partner for private-label nutrition bars India. With an intelligence-driven approach and specialized expertise, we are your go-to manufacturer for contract and private-label manufacturing of fruity, nutty, and yogurt nutritional bars and snacks. As pioneers in the industry, top-tier Store Brands and Innovative Retail Brands worldwide entrust us to deliver innovation, high-performance products, unparalleled quality, and steadfast dependability.
What Sets Us Apart as Nutrition Bars Suppliers in India?
With Shanti Foodchem Pvt Ltd, experience a journey where innovation, nutrition, and taste converge. Join hands with us to embark on a path of success, creating bars that redefine healthy indulgence.
Packaging Capabilities That Reflect Your Brand
At Shanti, we understand the importance of packaging in preserving product freshness and quality. Our comprehensive packaging options cater to diverse retail needs:
Stand-up Pouches: Sleek and convenient options for on-the-go consumers.
Bag in Box: Ideal for larger quantities and extended shelf life.
Pillow Pouches: A classic choice for retail displays.
Cups and Tubs: For portioned servings and convenience.
Single-Serve Multipacks: Perfect for grab-and-go indulgence.
Display-Ready Cases: Ready-to-shelve solutions for effortless retail presentation.
Bulk Packaging: Catering to high-volume requirements.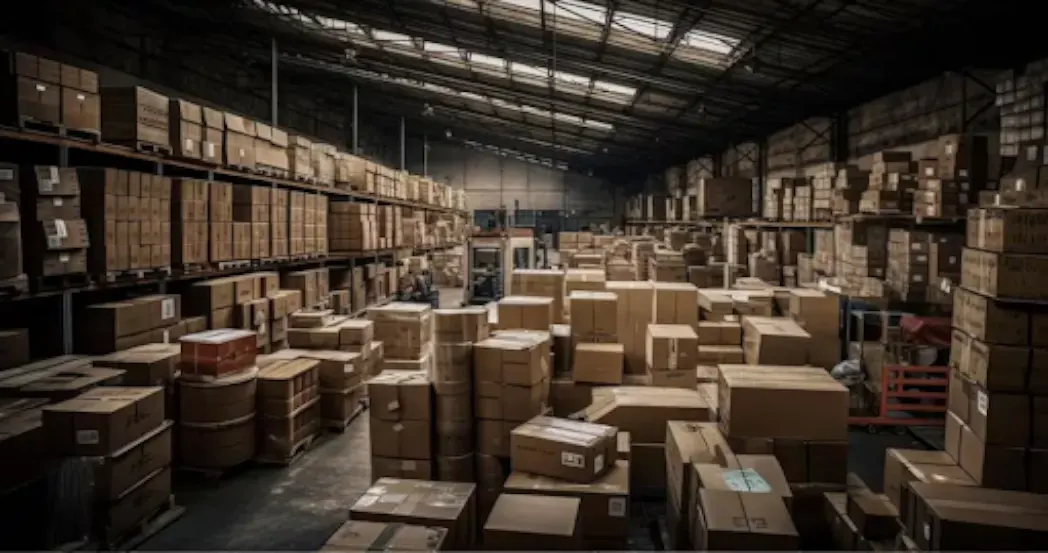 Innovating Ingredients, Revolutionizing Taste
As one of the leading Nutrition Bars Suppliers in India, our driven team of food developers at Shanti relentlessly strives to pursue innovation in manufacturing. With extensive experience across categories, we are at the forefront of market trends, constantly pushing the boundaries of ingredient and product innovation. Our commitment to excellence ensures your products remain relevant and appealing to the ever-evolving consumer palate.
Customized Private Labelling Process
Your Brand, Our Expertise
Elevate your brand identity with our tailored private labeling process. Our three-step customization process ensures your vision comes to life:
Product Selection
Choose your desired product and quantity, and we will give you a proforma and invoice for seamless ordering.
Artwork and Design
Share your artwork, logo, and preferences for label design. Creative experts at Shanti will craft a professional label that resonates with your brand.
Print and Delivery
Once approved, we print and deliver your custom labels promptly.
Dedicated to Quality and Innovation
We safeguard your product integrity from production to packaging. Our commitment to quality extends beyond packaging and branding. We invest in cutting-edge processing technologies, ensuring your nutrition bars remain pristine even under varying temperatures and climatic conditions.
Nutrition Bars Exporters India
Energize Your Day with Shanti Nutrition Bars
Shanti Nutrition Bars take center stage when it comes to nourishing your body. These delectable bars redefine your breakfast and snack experience Filled with protein, antioxidants, omega-3, and fiber. Our nutrition bars are a fusion of health and taste, free from preservatives and artificial ingredients, crafted with care.
Innovative Manufacturing Excellence
At Shanti Foodchem, we take pride in our state-of-the-art manufacturing facility. With a relentless pursuit of innovation, we effortlessly fulfill your specific protein bar requirements. As one of India's leading nutrition bar manufacturers, we create high-quantity energy bars that resonate with your brand essence.
Nourishing and Delicious Choices
Fruity Delight Nutrition Bar
Packed with a medley of fruits, seeds, and oats for a guilt-free indulgence.
Nutty Delight Nutrition Bar
A nut lover's dream, rich in nuts and grains for sustained energy.
Yogurt Delight Nutrition Bar
Creamy yogurt meets wholesome ingredients for a delightful treat.
Nutrition Bars Exporters India
Your Gateway to Nutritional Excellence
Shanti outstands as a premier nutrition Bars exporters India, delivering the perfect blend of nutrition and taste worldwide. Our cutting-edge technologies and top-quality ingredients ensure that each bite of our bars embodies health, deliciousness, and innovation.
A Spectrum of Healthy Delights
Protein Bars
Satisfy your protein needs with bars designed for optimal nourishment.
Fruit Bars
Natural sweetness and nutrients combined in every bite
Yogurt Bars
Creamy Yogurt Infusion for a Wholesome and Satisfying Treat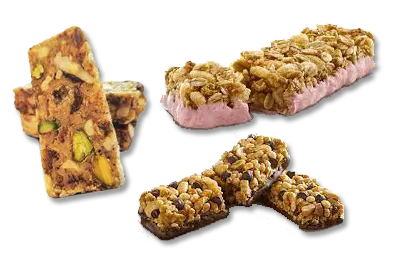 Why Partner with Shantis for Your Success?
Quality and Trust
We prioritize product safety and quality to safeguard your brand and reputation.
Taste and Health
Our bars are a delightful fusion of taste and nutrition, appealing to a range of consumers.
Customization
Tailored products and flexible solutions that cater to diverse markets and preferences.
Nutrition Bars Contract Manufacturers
Fuelling Your Brand Growth, Nurturing Your Vision
Shanti Foods is not just a contract manufacturer; we are your growth partner. With unparalleled scalability, innovative solutions, and a commitment to excellence, we empower your brand to flourish in the competitive market of nutrition bars.
Scale Your Unique Bar Creation with Shanti Contract Manufacturers
Semi-Finished Products
Shape and ingredients are customizable to your confectionery and dairy needs.
Creative Collaboration
Let your imagination run wild. And we'll bring your unique bar concept to life.
Flexible Scaling
We scale up alongside your brand's growth from small quantities to high capacities.
Economies of Scale
Our advanced facilities ensure efficiency and cost-effectiveness, shared with you.
What Makes Us a Unique Nutrition Bar Contract Manufacturer?
Partner with Shanti Foodchem Pvt Ltd for Private-label nutrition bars India. Experience excellence, innovation, and taste like never before. Whether you're catering to health-conscious consumers or seeking to redefine snacking, our diverse portfolio and personalized approach make us the ideal partner to elevate your brand's presence in the competitive nutrition bar market. Contact us today to embark on a transformative growth journey, health, and flavor.
Transparency
Safety and quality are paramount; our processes and ingredients meet the highest standards.
Expertise
Decades of experience guide us in supporting your business idea and helping you scale rapidly.
Your Vision, Our Reality
We are one of the renowned Nutrition bars contract manufacturers. And our in-house R&D expertise transforms your concept into a successful consumer product.